Installation of Bishop Patricia Ann Curtis Davenport
R.S.V.P. requested (click here)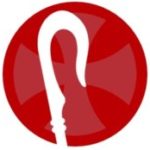 The Southeastern Pennsylvania Synod
Evangelical Lutheran Church in America
cordially invites you to attend
the historic Service of Installation for
Bishop Patricia Ann Curtis Davenport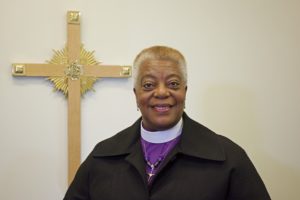 the first African-American woman elected a bishop
in the Evangelical Lutheran Church in America
Saturday, the Twenty-Second of September
Two thousand eighteen
At two o'clock in the afternoon
By Presiding Bishop Elizabeth Eaton
New Covenant Church of Philadelphia
7500 Germantown Avenue
Philadelphia, Pennsyvlania
A reception will follow
All clergy, deacons and members of the Deaconess Community are invited to vest and process
The liturgical color is red
R.S.V.P. requested (click here)
Download: Bishop Installation Invitation

---
Installation of Bishop Patricia Ann Curtis Davenport
September 22, 2018
2:00 pm
New Covenant Church of Philadelphia
The church is located at 7500 Germantown Avenue, Philadelphia, PA 19119
Parking is available at the church
Procession: ELCA rostered ministers – pastors, deacons and members of the Deaconess Community – and clergy of other denominations are invited to vest and process. The liturgical color of the day is red. Those vesting are to arrive no later than 1:15 pm. Instructions will be provided upon arrival.
Choir: There will be a mass choir at the installation which will gather for rehearsals before the day of the installation. If you are interested in participating in the mass choir, please send an email to Ms. Tracey Beasley at vp@sepa.org. The music directors will be in contact with rehearsal locations and times. On the day of the installation, choir is asked to arrive at noon.
Overnight accommodations: A block of hotel rooms have been reserved at the DoubleTree Suites by Hilton Hotel in Plymouth Meeting, PA, from Sept. 21 to 23. The special room rate of $129 per night will be available until Sept. 2 or until the group block is sold out.
DoubleTree Suites by Hilton Hotel Philadelphia West
640 Fountain Road
Plymouth Meeting, Pennsylvania 19462-1003
Tel: 610-834-8300
Reserve Online: http://bit.ly/DavenportInstallation
For additional information, contact us at the Southeastern Pennsylvania Synod office:
267.323.3737 or mlee@sepa.org
Activated by the gifts of the Holy Spirit, we equip the saints and congregations for the work of ministry, for building up the Body of Christ.
---
R.S.V.P. requested. (click here)
---