October 9, 2018
Bishop Eaton: So, Now What?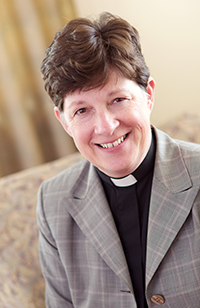 Last year it was all Reformation all the time. On this 501st anniversary of the Reformation, Presiding Bishop Elizabeth Eaton uses her October Living Lutherancolumn to call on us to "refocus our attention on the gospel of our freedom, forgiveness and reconciliation given to us through God's indescribable act of love in Christ's death and resurrection." She writes:
This is what the world needs to see in us and hear from us—not a vindictive, capricious god who must be appeased, nor a purveyor of therapeutic moralism, but an all-powerful God who comes to us in humble human form to set us free from our murderous rebellion so we may be whole, holy and wholly devoted to joyful service.