November 8, 2017
ACA Open Enrollment Through Dec. 15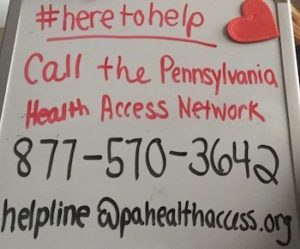 Uninsured? Need to change your plan? Enrollment for individual insurance under the Affordable Care Act at healthcare.gov is open through December 15.
If you have questions about signing up or want to talk through your options Pennsylvania Health Access Network (PHAN) has free in person assistance available. You can call or text PHAN's toll free helpline at 1-877-570-3642 or visit www.pahealthaccess.org/gethelp
Please share this information through your church bulletins, email, and social media.