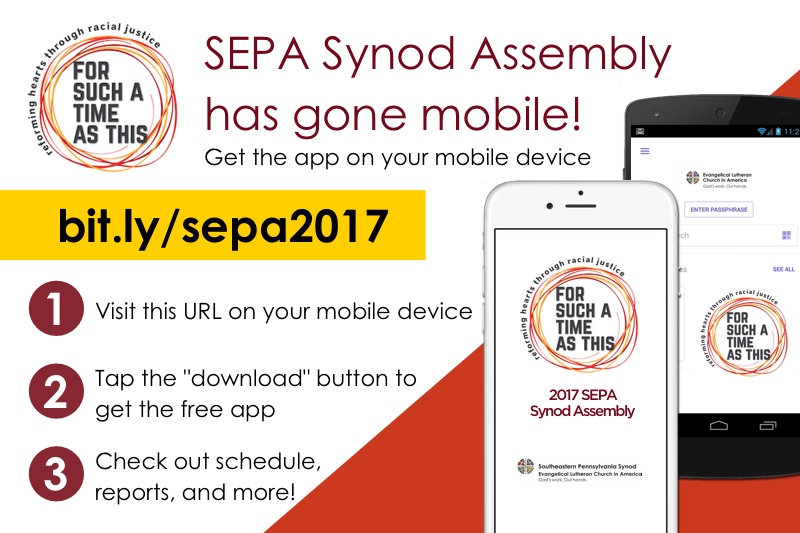 You can check the schedule, organize Assembly documents, view maps and menus, follow news on ministrylink.org, Facebook and Twitter through the 2017 SEPA Synod Assembly app, powered by Guidebook.
Sponsored by the Mission Investment Fund of the ELCA
The app is available for Android and Apple mobile operating systems at bit.ly/sepa2017. If you don't have a mobile device,
Watch this video to learn about using and navigating the app:
Welcome to the Assembly App from sepasynod@gmail.com on Vimeo.
This app is best viewed full-screen.