Important assembly information
Menu: Voting membership  |  COVID protocol  |  ELCA Representative  |  Venue  |  Volunteering  |  Procedures
Voting Members
Rostered ministers and lay voting members will gather for worship, inspiration, connection, and our shared work as a synod.
The Synod Assembly is the highest legislative authority of the Southeastern Pennsylvania Synod of the Evangelical Lutheran Church in America (Constitution, S7.01). The voting members of the assembly serve on behalf of all of the people of our synod, and are charged to make decisions in the best interests of the synod and the ELCA as a whole.
Under the Synod Constitution, voting members are:
Rostered ministers under call in the Southeastern Pennsylvania Synod or on leave from call but available for call.
Retired rostered ministers who have indicated to the bishop their willingness and availability to serve in the synod and whose intent meets with the concurrence of the bishop.
Each congregation selects at least two voting members of the congregation, one female and one male, to serve at the assembly. Congregations may also select one additional youth/young adult member.
Some large congregations and congregations with many persons of color or of primary language other than English are allocated additional members. The number of voting members is determined according to this document.
The assembly is designed to have 60% lay representation.
COVID Protocol: Please Bring Your Mask
We are committed to provide a safe Assembly experience as possible for all participants, recognizing that there will be individuals in attendance who are older or have conditions that elevate their risk of severe COVID disease.
COVID continues to circulate in our region. Assembly participants are required to wear high-quality masks (N95 or equivalent) in the sanctuary, in restrooms, and in the dining area when not actively eating or drinking. We strongly encourage participants to wear masks in all indoor spaces.
If you feel sick, please stay at home.
If you believe that you have been exposed to COVID-like illness please have a negative test result the days of Assembly before participating.
ELCA Representative
Jill Beverlin, ELCA Program Manager – Coaching Ministries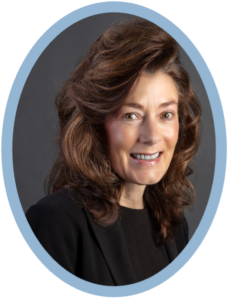 Due to unforeseen circumstances our scheduled ELCA Representative has changed from previously advertised. However, we are so very excited to welcome Jill Beverlin. Don't miss her presentation on Saturday, "Beloved, Gifted and Invited!"
Coaching has been a true lifeline for Jill and became an invaluable tool for moving forward following the death of her youngest son in 2013. She views coaching as a gift that offers a safe space for individuals to live into their identity as beloved of God, gifted by God and invited by God into God's work of loving and healing the world.
She has served with ELCA Coaching Ministries since 2017. She also leads the Faith+Lead collaborative project between the ELCA and Luther Seminary to educate, engage, and support coaches.
Our Venue
Franconia Mennonite Church is located at 613 Harleysville Pike (Route 113), Telford, PA 18969. Click the map below for directions.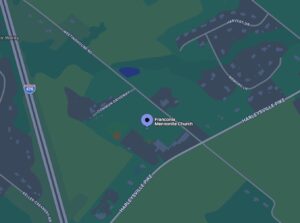 Volunteering
We are excited to be gathering in-person for the first time since 2019, but we need your help! 
Our communications team needs volunteers who are able to write summaries of some elements of the assembly, who are interested in learning the electronic voting system, or are able to create PowerPoint presentations both in advance of and during the meeting. If you are interested, email Pastor Bob Fisher at .
If you are interested in volunteering in other ways, please contact Ms. Carrie Schwab, Assembly Coordinator at  to learn about needs.  Some of these include volunteering in the days prior to assembly putting together the many registration packets and badges, helping with on-site setup or tear down, taking photos during the event, assisting at the registration tables by checking in participants and handing out voting devices, serving as greeters and ushers to support attendees and more.
Procedures
Robert's Rules of Order, latest edition, shall govern parliamentary procedure of the Synod Assembly, unless otherwise ordered by the assembly.
During elections and for resolutions and memorials, all voting must be in person. No proxy or absentee voting will be allowed.
The Constitution specifies Rules of Procedure (S7.31 ff) for the assembly.
---