Important assembly information
Menu: Voting membership  |  COVID protocol  |  ELCA Representative  |  Venue  |  Volunteering  |  Procedures
Voting Members
Rostered ministers and lay voting members will gather for worship, inspiration, connection, and our shared work as a synod.
The Synod Assembly is the highest legislative authority of the Southeastern Pennsylvania Synod of the Evangelical Lutheran Church in America (Constitution, S7.01). The voting members of the assembly serve on behalf of all of the people of our synod, and are charged to make decisions in the best interests of the synod and the ELCA as a whole.
Under the Synod Constitution, voting members are:
Rostered ministers under call in the Southeastern Pennsylvania Synod or on leave from call but available for call.
Retired rostered ministers who have indicated to the bishop their willingness and availability to serve in the synod and whose intent meets with the concurrence of the bishop.
Each congregation selects at least two voting members of the congregation, one female and one male, to serve at the assembly. Congregations may also select one additional youth/young adult member.
Some large congregations and congregations with many persons of color or of primary language other than English are allocated additional members. The number of voting members is determined according to this document.
The assembly is designed to have 60% lay representation.
COVID Protocol
We are committed to provide a safe Assembly experience for all participants, including those who are older or have conditions that elevate their risk of severe COVID disease.
Due to the continuing prevalence of COVID in our region, all participants are strongly encouraged to wear an N-95 or equivalent mask. As we get closer to the date of the assembly we will reassess the COVID situation, and this recommendation may be relaxed or upgraded to a requirement. Watch this page for any changes to this protocol.
We have determined that it is not feasible to offer a hybrid meeting with provision for remote participation. There will be a live stream available for those who cannot attend.
ELCA Representative
Dr. Mary J. Streufert
Director for Gender Justice and Women's Empowerment, Evangelical Lutheran Church in America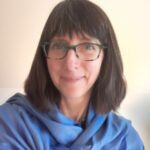 Dr. Mary J. Streufert serves as director for Gender Justice and Women's Empowerment in the Evangelical Lutheran Church in America. Teaching and facilitating widely, she works to empower a variety of leaders to think and act theologically for gender justice from an intersectional perspective. Streufert also directs a donor-funded initiative, ELCA Quality of Call for Women in Ministry. She co-directed the seven-year process to develop the ELCA's social statement Faith, Sexism, and Justice: A Call to Action (2019), which shapes teaching, programming, and policies within the church. She also guided the development of the ELCA's social message on gender-based violence (2015). Within a global network of Lutheran women, Streufert serves as the North American regional coordinator for gender justice within the Lutheran World Federation. Publications include Transformative Lutheran Theologies: Feminist, Womanist, and Mujerista Perspectives (ed.), Language for God: A Lutheran Perspective (2022) and over 20 scholarly pieces.
Our Venue
Franconia Mennonite Church is located at 613 Harleysville Pike (Route 113), Telford, PA 18969. Click the map below for directions.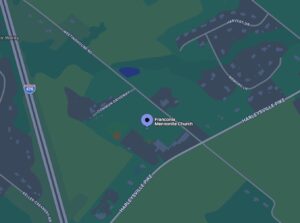 Volunteering
We are excited to be gathering in-person for the first time since 2019, but we need your help! 
Our communications team needs volunteers who are able to write summaries of some elements of the assembly, who are interested in learning the electronic voting system, or are able to create PowerPoint presentations both in advance of and during the meeting. If you are interested, email Pastor Bob Fisher at comms@sepa.org.
If you are interested in volunteering in other ways, please contact Ms. Carrie Schwab, Assembly Coordinator at assembly@sepa.org to learn about needs.  Some of these include volunteering in the days prior to assembly putting together the many registration packets and badges, helping with on-site setup or tear down, taking photos during the event, assisting at the registration tables by checking in participants and handing out voting devices, serving as greeters and ushers to support attendees and more.
Procedures
Robert's Rules of Order, latest edition, shall govern parliamentary procedure of the Synod Assembly, unless otherwise ordered by the assembly.
During elections and for resolutions and memorials, all voting must be in person. No proxy or absentee voting will be allowed.
The Constitution specifies Rules of Procedure (S7.31 ff) for the assembly.
---