Generosity Workshops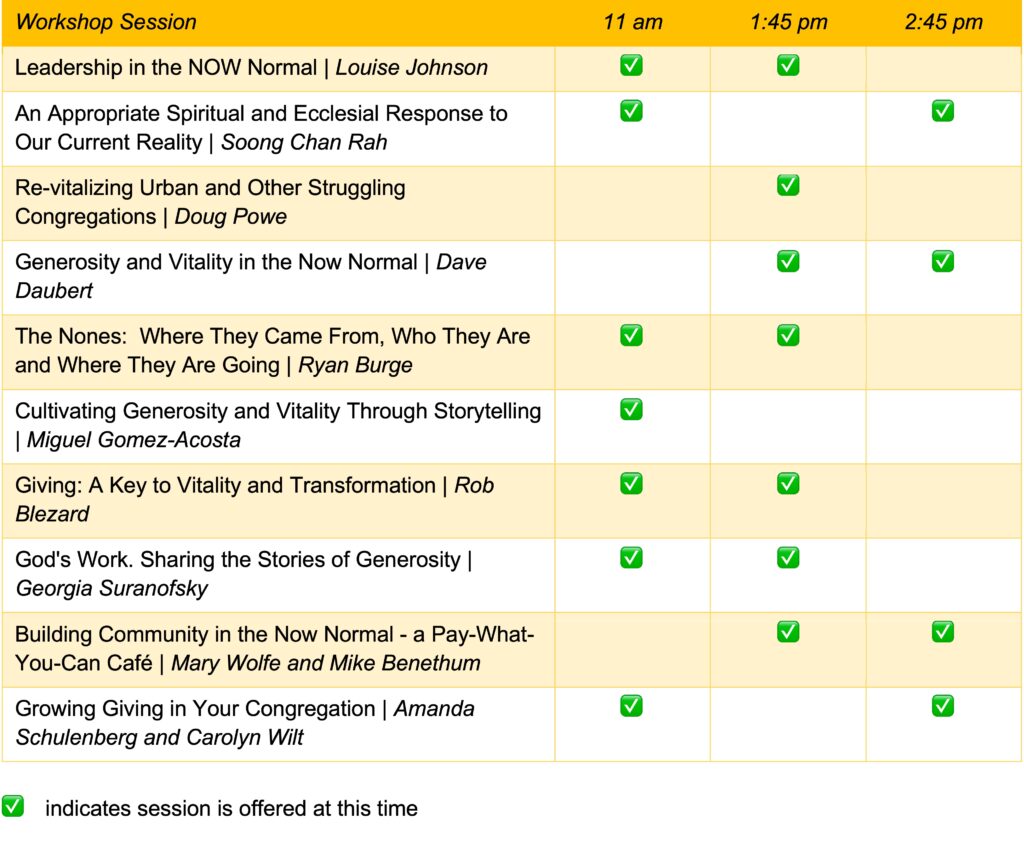 Workshop List
---
Louise Johnson
"Leadership in the NOW Normal"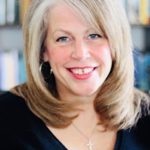 To one degree or another, we are all coping with the reality that life can change in an instant… and has. For those of us who live in the stability of privilege, this reality came crashing down in March of 2020. For those who suffer in poverty, oppression, and the like, March of 2020 was another intense chapter of grief upon grief. What is clear is that the road ahead will not be a stable one for some time, if ever. So how do we lead in this environment where every new day seems to bring a new normal? In other words, how do we lead in the NOW normal? Scripture and leadership have some things to teach us about how to navigate the NOW normal. Come and learn a few of them that can be used in your context.
Louise N. Johnson is a pastor of the Evangelical Lutheran Church in America (ELCA). She serves as the Assistant to the Presiding Bishop/Executive for Administration of the ELCA.
Prior to her work with the ELCA, Johnson served as Director for Leadership Development for LEAD (www.waytolead.org), teaching and speaking on change leadership.
Johnson also served as the fourteenth president of Wartburg Theological Seminary, Dubuque, IA, where she led the seminary to its largest fundraising and enrollment years in the history of the school. Johnson also pursued an interest in organizational leadership, undergoing several courses including the completion of a Certificate in Leadership and Management from the Harvard Graduate School of Education. She continues to teach, speak and consult in change leadership in church organizations.
---
Soong-Chan Rah
"An Appropriate Spiritual and Ecclesial Response to Our Current Reality"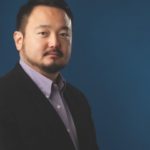 We are living through extraordinarily challenging times as a church. What is the appropriate Biblical, Theological, Spiritual and Ecclesial response to the reality of pain, suffering, and crisis in our world. How can the church express generosity and vitality in the midst of our broken reality? How can the lost spiritual practice of lament create a counter narrative to our current challenges.
Rev. Dr. Soong-Chan Rah is Robert Munger Professor of Evangelism at Fuller Theological Seminary in Pasadena, CA and the author of Prophetic Lament (A Commentary on the book of Lamentations from IVP Books, 2015); The Next Evangelicalism (IVP Books, 2009); Many Colors (Moody, 2010); and co-author of Return to Justice (Brazos, 2016), Forgive Us (Zondervan, 2014), and Unsettling Truths (IVP Books, 2019).
Soong-Chan received his B.A. in Political Science and History/Sociology from Columbia University, his M.Div. from Gordon-Conwell Theological Seminary, his Th.M. from Harvard University, his D.Min. from Gordon-Conwell Theological Seminary, and his Th.D. from Duke University.
Rah is formerly the founding Senior Pastor of the Cambridge Community Fellowship Church (CCFC), a multi-ethnic, urban ministry-focused church committed to living out the values of racial reconciliation and social justice in the urban context.
---
Doug Powe
"Re-vitalizing Urban and Other Struggling Congregations"
This is a remote, telecast presentation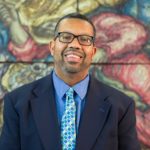 Many congregations are struggling to move forward as vital communities, while continuing to harbor dreams of a return to glory. Is this your congregation? Do you constantly feel like you are stuck between a rock and a hard place? Are you spending all energy trying to navigate between the two? By participating in this workshop you will learn missional practices that will promote greater congregational vitality.
Frederick Douglas Powe, Jr. is the Director of the Lewis Center for Church Leadership and the James C. Logan Professor of Evangelism at Wesley Theological Seminary. Dr. Powe is an ordained elder in the Baltimore/Washington Annual Conference of the United Methodist Church. His newest book, The Adept Church: Navigating Between a Rock and a Hard Place, was the number one newly released church growth book just a month after being released.
Dr. Powe is also known for his work in Wesleyan evangelism with titles like, Transforming Community: The Wesleyan Way to Missional Congregations and Transforming Evangelism: The Wesleyan Way of Sharing Faith, both co-authored with H. Henry Knight III. Dr. Powe is a forerunner in African American evangelism, a few of his contributions include: Not Safe for Church: The Ten Commandments for Reaching New Generations, co-authored with Rev. Jasmine Smothers, and New Wine, New Wineskins: How African American Congregations Can Reach New Generations. He holds a Ph.D. in Systematic Theology from Emory University (2004), a Master of Divinity from Candler School of Theology (1998), and a Bachelor of Arts from Ohio Wesleyan University (1987).
---
Dave Daubert
"Generosity and Vitality in the New Normal"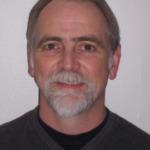 Generosity comes from a base that is grounded in Christ and filled with gratitude for what God has done and is doing. That means that ministries that are vital and which can help people grow deeper as disciples have a foundation that is essential to a culture that is generous at its core. With changes that accelerated due to the pandemic, the church of today is quickly being thrust forward into being the church of tomorrow. Technology presents new options for connecting people and being present with one another throughout the week in ways that were never possible when physical gathering was the only norm. So we'll explore how these new options provide pathways to deeper spiritual growth, more vibrant church life and a generous and gracious congregational culture.
Dave Daubert is a second career pastor (previously an engineer) who has served in congregational, synodical and churchwide ministry positions. Today he leads Day 8 Strategies, which works with congregations, judicatories and other organizations throughout the United States and Canada. He is recognized as a leader in the fields of church renewal, leadership, strategy and stewardship. You can find more about Day 8 Strategies by visiting the web site at www.Day8Strategies.com for more information and for access to books and resources from Dave.
He is a frequent keynote speaker, trainer and workshop presenter. His books include Becoming a Hybrid Church, Discipleship Guides for Lutherans, The Invitational Christian, Lutheran Trump Cards, Living Lutheran, and several others. He has been interviewed on NPR. In addition, he is pastor of Zion Lutheran Church in Elgin, IL where he lives and shares work with his wife Marlene (a social worker and rostered deacon at Zion Lutheran Church). They have a dog (Elsa) and two grown children (Erin and Nathan).
---
Ryan Burge
"The Nones: Where They Came From, Who They Are and Where They Are Going"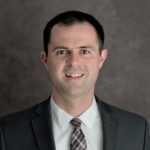 This presentation will focus on the rising number of Americans who do not identify with a religious tradition. Using survey data that begins the 1970s, Ryan will provide some possible explanations for the rise of the religiously unaffiliated and then offer some suggestions about how to win some of them back into the fold.
Ryan P. Burge is an assistant professor of political science at Eastern Illinois University. Author of numerous journal articles, he is the cofounder and a frequent contributor to Religion in Public, a forum for scholars of religion and politics to make their work accessible to a general audience. His research has been covered in a variety of media outlets including The New York Times, The Washington Post, CNN, Vox, 538, Christianity Today, Religion News Service, The Daily Mail, Deseret News, and C-SPAN. He is cofounder and frequent contributor to Religion in Public, a forum for scholars of religion and politics to make their work accessible to a more general audience.
Burge is a pastor in the American Baptist Church, having served his current congregation for more than fourteen years.
---
Miguel Gomez-Acosta
"Cultivating Generosity and Vitality through Storytelling"
This is a remote, telecast presentation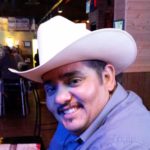 The COVID era has taught us to expect the unexpected. As we can no longer depend on constant face to face contact it is vitally important that we continue to remind our congregation that the church is not closed, but that the spirit of God continues to be active through our communities of faith. Now more than ever but must be diligent at communicating with our congregations. This workshop will explore the why and the how to tell our story to inspire others to give and participate in our mission.
Pastor Miguel F. Gomez-Acosta was born in Mexicali, Baja California, Mexico. In 1985 he immigrated to Salinas, CA, where he was introduced to the Lutheran Church (LCA). He lived in various places including Guam and the Bay Area before returning to Salinas where he graduated high school.
He graduated from Lutheran Bible Institute of Seattle in 1999 with a B.A. in Biblical Studies. He then received his M.Div. from Fuller Theological Seminary (NW Campus) in 2006. For his Lutheran Year he attended Lutheran Seminary Program of the Southwest in Austin, TX in 2008.
He moved to the Grand Canyon Synod when he was called to serve as a mission developer in 2006 for Mision Luterana de San Pedro in Mesa, AZ. In 2013, he became the Senior Pastor of First Evangelical. In 2016 he was called to be the Director for Evangelical Mission for the Grand Canyon Synod.
He is married to Rachel and has to children, Mariana (19) and Bradly (16). Currently he is a member of Holy Trinity in Chandler.
---
Rob Blezard
"Giving: A Key to Vitality and Transformation"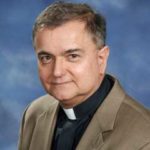 Ever meet a tither who was grumpy, needy, bitter, sour on people and life? More likely they are content, relational, compassionate, and generous-hearted. That's because giving generously as a spiritual discipline unlocks the doors to spiritual growth and vitality, both for individual givers and their ministry context. We'll look at what the bible and leading Christian thinkers say about giving's benefit to our spiritual vitality and transformation, as well as how it can benefit our church communities.
Pastor Rob Blezard has worked as web editor for the Stewardship of Life Institute (stewardshipoflife.org) since 2003. He serves as pastor of St. Paul's Lutheran Church, Aberdeen, MD. Previously he was stewardship trainer and resourcer in his capacity as Assistant to the Bishop of the Lower Susquehanna Synod, Harrisburg, PA.
---
Georgia Suranofsky
"God's Work. Sharing the Stories of Generosity"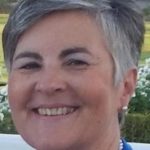 "You are the light of the world." (Matthew 5:14) Is your congregation aware of how their participation in giving to mission support is helping to fulfill God's mission through the synod and the larger church? At this workshop you will learn why the stories that are shared inspire people to move from scarcity mindedness to an amazing opportunity to share from their abundance. We will also learn how to create stories that can help people understand how God is using them to be alive to do great things for His Kingdom. Join us at this workshop to find out more about why a Mission Interpreter is an important part of how you can connect your congregation with the amazing ministries they support.
Georgia Suranofsky is co-coordinator of the Mission Interpreter program for NE PA Synod. Georgia is a member of Prince of Peace Evangelical Lutheran Church, Bangor, Pa. She is president of the congregational council and chairs the stewardship committee. Georgia is retired and lives in Easton, Pa. with her husband John. They are parents of 4 sons and 11 grandchildren
---
Mary Wolfe and Mike Benethum
"Building Community in the Now Normal – a Pay-What-You-Can Café"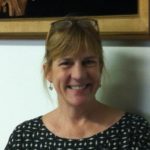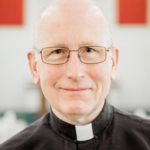 Learn about Café Esperanza, a ministry of Hope Lutheran Church in the northwest section of the City of Reading. One goal of the Café, which is affiliated with the One World Everybody Eats network, is to bring together people from varying segments of society who typically do not interact with one another, in order to break down barriers and create supportive relationships. If the ELCA is going to live into its vision of inviting a million new people into the way of Jesus, it will be initiatives like Café Esperanza that lead the way.
Mary Wolfe serves at Pastor of Hope Lutheran Church in Reading and Mission Developer of Hope's Table, an outreach ministry to the unhoused and working poor. She is also the founder of Café Esperanza and a member of the leadership team of the ELCA's Homeless Justice Network.
D. Michael Benethum recently retired as Director for Evangelical Mission in the Northeastern Pennsylvania Synod. He is the author of Listen! God Is Calling!, a book in the Lutheran Voices Series that deals with connecting faith and daily work.
---
Amanda Schulenberg and Carolyn Wilt
"Growing Giving in Your Congregation"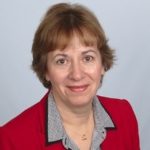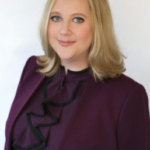 Carolyn Wilt will provide a brief lead-in with some background on Thrivent's generosity findings from marketing research, and then the workshop will be presented by Amanda Schulenberg, Financial Associate, in the Thrivent Lansdale office.
Carolyn Wilt is an Engagement Leader with Thrivent, covering the Greater Philadelphia Market. She has been with Thrivent for 14 years in Eastern and Western Pennsylvania, and enjoys engaging with churches and nonprofits as well as encouraging Thrivent clients to use their Thrivent Action Team and Choice Dollar member benefits. She has an MBA from Georgia State University.
Amanda Schulenberg is a Thrivent Financial Associate in the Lansdale office. She has an B.S. from Delaware Valley University, and has been with the Thrivent Lansdale office for 7 years. She is passionate about helping her individual clients as well as the churches she serves thrive with purpose.
---