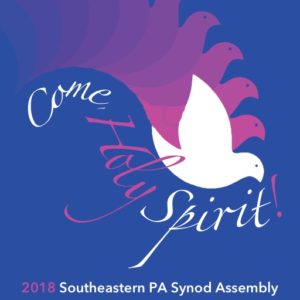 "The next bishop of the Southeastern Pennsylvania Synod should focus on being a "caster of vision" and relationship builder. Additionally, the new bishop should have wisdom, vision, knowledge, and patience, be a pastor to pastors and be a consensus builder. For the synod to show "love of neighbor," it should make efforts toward "anti-racism," focus on issues around hunger and homelessness, and economic justice. Success in the synod in three years' time would manifest as congregations growing in average worship attendance, becoming more diverse, and working for social justice.  Finally, for the synod to be a cohesive Christian community is important as well."
— From the Mission Profile
Background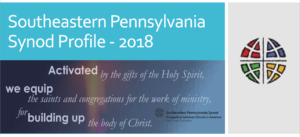 In the summer of 2017, the synod council of the Southeastern Pennsylvania Synod appointed a group of active lay and rostered leaders to develop a Synod Mission Profile that focused on the mission of the Synod to help prepare for the election of a Synod bishop in May 2018.
Drawing upon individual and Synod resources, demographic data from MissionInsite, the ELCA Office of Research and Evaluation (ORE), this transition team developed a questionnaire made available in November and December. It asked respondents about their congregations' successes and struggles, what skills and gifts the next bishop will need, and what role will be most important for the new bishop to fulfill. The survey received 270 responses from rostered and lay congregational leaders. This profile contains information from the questionnaire and from other sources.

Mission Profile

Discernment Resources
---
Bishop Election Process Transition Team members:  co-chairs, Ms. Julie Kinzel and Ms. Patricia Robinson; Dr. Addie Butler, Pastor Lynette Chapman, Pastor Jim Goodyear, Pastor Paul Neff, Mr. Doug Parry, Ms. Karen Paulus, Pastor Donna Wright.